ATTENTION Worldprofit: Prebuilt Site Sale - Includes Lifetime Upgraded Memberships in Worldprofits Top 12 Traffic Generation Sites!
"Turn Key READY MADE Package
WealthKings.com is a Prebuilt Silver Website and Lifetime Membership Package!"
We have ONE Fully Prebuilt Package which includes 100 Associate Members UNDER YOU and 100 Exclusive Leads (You download as needed to your member area FRESH). Pay attention because there's more. You also get Worldprofit's Amazon Store Buiilder, Clickbank Store Ready, Built in Site Blog, 9 fully installed and ready to sell Sales Funnels. Everything folks!
NEW >> Now includes 2,000 subscribers on YOUR OWN newsletter list PLUS 100 Exclusive Leads!
>>>>> YOU Get 1 FULL Year Of Silver Membership!! <<<<

Lifetime Membership in 12 Traffic Generation Sites PLUS Worldprofit Silver Membership for 1 YEAR:
QuantumSafelist.com 15,000 Members (Value: $99.95)
SafelisteXtreme.com 12,000 Members (Value: $99.95)
DragonSafelist.com 12,000 Members (Value: $99.95)
MoneyMakerSafelist.com 3,000 Members (Value: $49.95)
SafelistKing.com 1,800 Members (Value: $49.95)
TrafficAdLinks.com 22,000 Members (Value: $67)
UltimateSafelistExchange.com 21,000 Members (Value: $67)
DragonSurfer.com 1,700 Members (Value: $49.95)
TrafficCenter.com 8,000 Members (Value: $79.95)
UnlimitedViralAds.com 4,000 Members (Value: $129.95)
PostAdsViewAds.com 4,000 Members (Value: $79.95)
Lifetime Upgrade and 5 solos at EmailMyAds.com 4,500 Members (Value: $89.95)
Worldprofit Silver Membership for 1 Year Included! (Value: $1199.40)
Worldprofit wants to help you understand EXACTLY how all of this works so for ONE YEAR you will be "held by the hand" with LIVE help 24/7 plus access to over 100 lessons. We even do weekly LIVE Training every Friday with Master Traffic Guru George Kosch. George is an ex Military JET Pilot Instructor who teachs YOU how all of this works! With over 20 years of experience we assure you, YOU ARE IN GOOD HANDS!
Total Value of this alone - $1567!
There's MORE...:
SEO Optimizer Pro - ONE year account (500,000 + Search Engines, Classifieds, Directories & more) (lue: $299.95 )
Full 1 Click Submit Campaign - ONE year account (posts to over 7,000 high traffic sites) (Value: $97)
100,000 Ad Blast Using Our Sokule Submitter (Value: $27)
1 Year Silver Membership with Worldprofit (Value: $1197)
Total Value ($1591.90)
Grand Total Value (OVER $2764)
This includes our 500,000+ search engine blaster ONE year membership, 100,000 ad promo using our Sokule Submitter along with Classified Blast, Directory Submission and ONE year campaign with 1 Click Marketing Machine. There is simply too much to say on this part of the package!!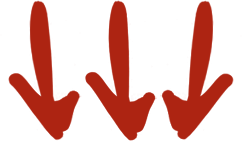 Get instant access right now.

Yes!
I want to get the Extreme Traffic Package right now. I understand that I will get:
12 LIFETIME Exchange & Safelist Memberships.
ONE Year SEO Optimizer Pro Membership
1 Year Silver Membership & Training Program with Worldprofit
ONE Year of promotion for your website on complete auto-pilot 24/7/365.
Submission to over 7,500 ping sites, bookmark sites, and backlink sites.
Posting to 105,000 in Sokule, 75 Search Engine direct entry submissions, Over 100 direct classified ads and over 650 directory entry.
Total Value of this entire package: OVER $2,700. YOU SAVE Over $2,400!!
We are very sure you will be extremely happy with this incredible limited offer traffic package.
Thanks,
George Kosch




Copyright 2016 Worldprofit.com